Welcome to Bigfoot Wiki, the definitive database for the topic of Bigfoot and similar creatures, where anyone can edit!
Search 18 articles
Started on August 2nd, 2010, Bigfoot Wiki is now currently home to 18 articles.
The Bigfoot creature is one of the most well known Cryptids in existence, and this Wiki is dedicated to the knowledge of such creatures.
It is hopeful that this site will soon become an excellent database pertaining to information on this legendary beast!
Please enjoy the site and hope to see you around!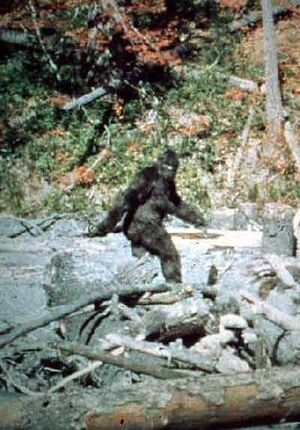 Bigfoot is the tall, ape-like creature, who people were trying to prove to be real for over 100 years!
Featured Polls
Edit
Have you ever seen bigfoot?
Members neededEdit
Ad blocker interference detected!
Wikia is a free-to-use site that makes money from advertising. We have a modified experience for viewers using ad blockers

Wikia is not accessible if you've made further modifications. Remove the custom ad blocker rule(s) and the page will load as expected.